Thanks to a specific application, the Aspi Comp suction motor can be used together with Stern Podia podiatry units and chairs.
Aspi Comp suction motor is available in three different versions to better meet the needs of the podiatrist: with wheels, without wheels and integrated into the podiatric unit.
The combination with the podiatry unit involves the use of a coaxial cannula that can accommodate the micromotor.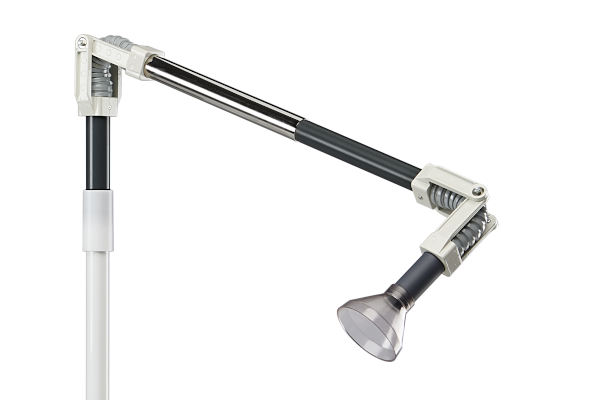 The suction effect can also be achieved through an arm that can be easily positioned on the treatment area.
The suction arm can be mounted on the Aspi Comp, on the chair or on the Exagono operating unit.