CAB XT
Podiatric laboratory
CAB XT maintains the main characteristics of the CAB X2 unaltered in a compact space.
Hermetic closure, compact design, silent CAB XT grinding box can be positioned on a working plan.
Dimensions of the operating area, allow easier working, even on considerably large arches.
The advantage of not having suction motors considerably cuts down on noise levels and reduces running costs by 60%-70%.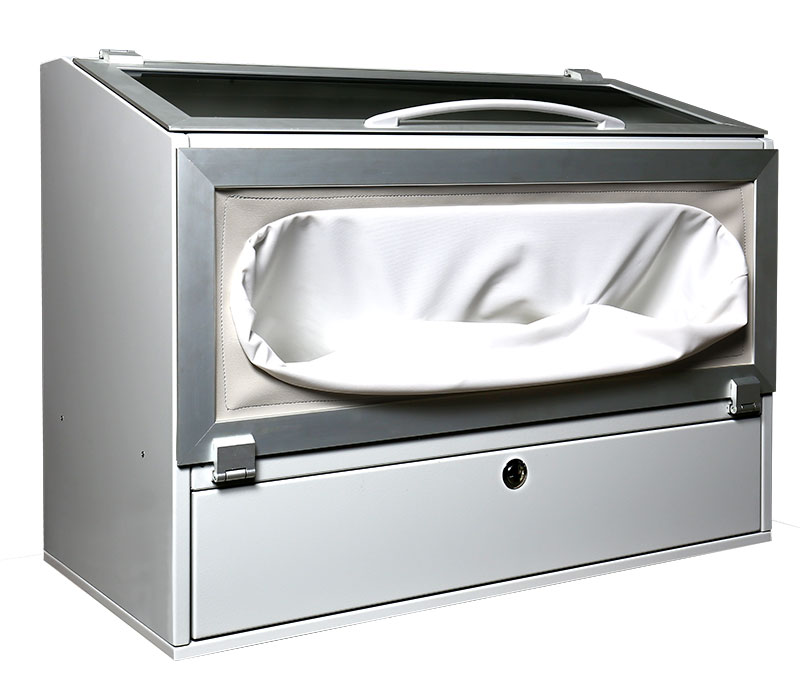 The system is equipped with a single motor that simultaneously activates the abrasion wheel and the finishing brush, easily accessible through the three inlet sleeves.

Switch on the front panel that allows you to select the desired motor to alternately activate the abrasive wheel or finishing brush
Electrical and mechanical safety of the operator is ensured by activating the grinder with a foot control, which allows the grinder to be stopped at any time and, in the event of a power failure, acts as an anti-reset device.
Shatterproof glass that not only gives excellent visibility but also acts as a safety screen for the user.
Powerful neon lamp, protected by glass, which ensures excellent visibility all over the working area.