Equipped with a pantograph structure in powder-coated steel and high-strength casings in ABS+PMMA, LYRA podiatry chair offers the same performance as higher-end chairs, combined with a more linear design, a perfect combination of quality and essentiality.
As in other chairs, the
cushions
are made of
polyurethane
foam
but the headrest is supplied as an option.
Available in a single model equipped with 2 motors, LYRA podiatry chair allows to perform 2 motorized movements: up/down and trendellenburg.
The backrest can be easily adjusted manually by the podiatrist.
To offer maximum support to the podiatric clinic, LYRA podiatric chair is in ambidextrous configuration.
Class I Medical Device
Technical characteristics
- min. height of seat: 485 mm
- max. height of seat: 690 mm
- leg-rest angular inclination: 90°
- backrest inclination: 75° (-15°, -90°)
- seat tilt (trendellenbourg): 32°
- leg-rests max. height: 1050 mm
- podiatry chair weight: 110 kg
- rated lift load: 200 kg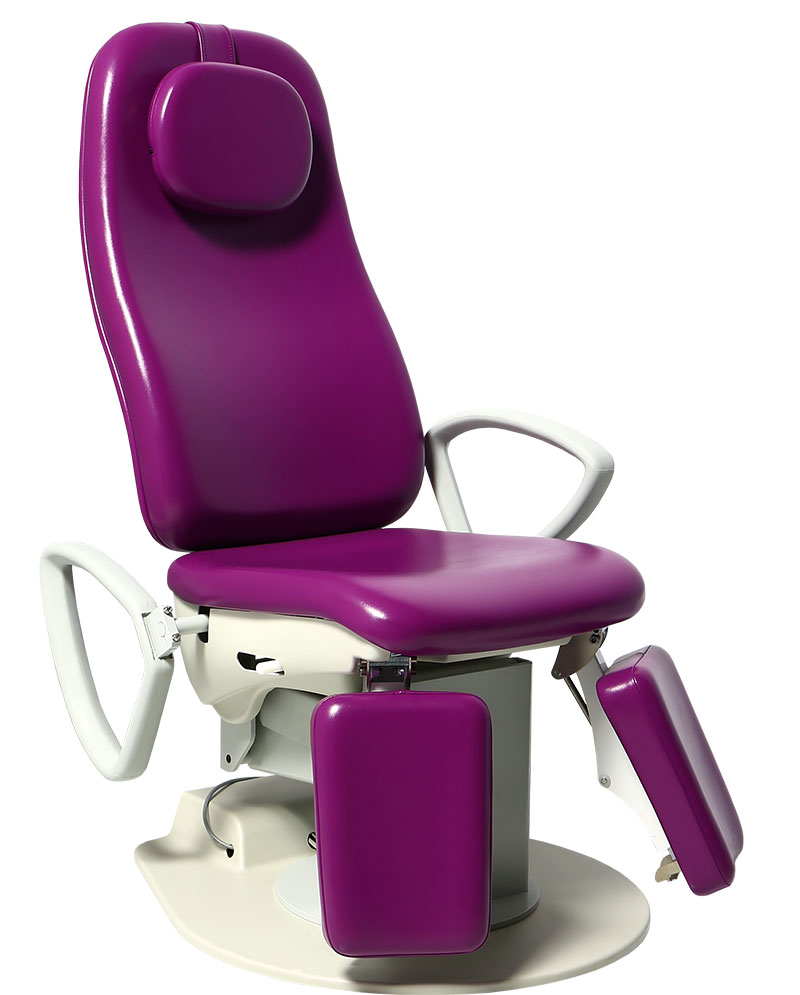 - Pantograph lifting system.
---
- 15 mm thick steel anti-tipping base
- Folding armrests, in polyurethane foam.
---
- Upholstery in hypoallergenic and self-extinguishing integral 2 mm PVC, available in monocolor version only.
Headrest supplied upon request.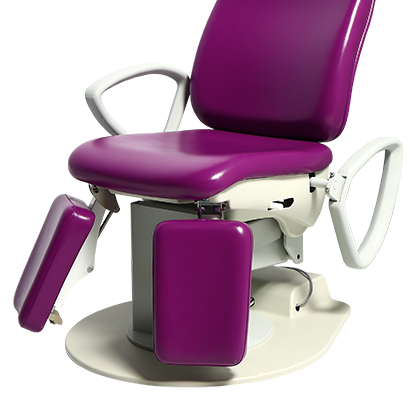 All the positions you need
Possibility to reach the "examination table" position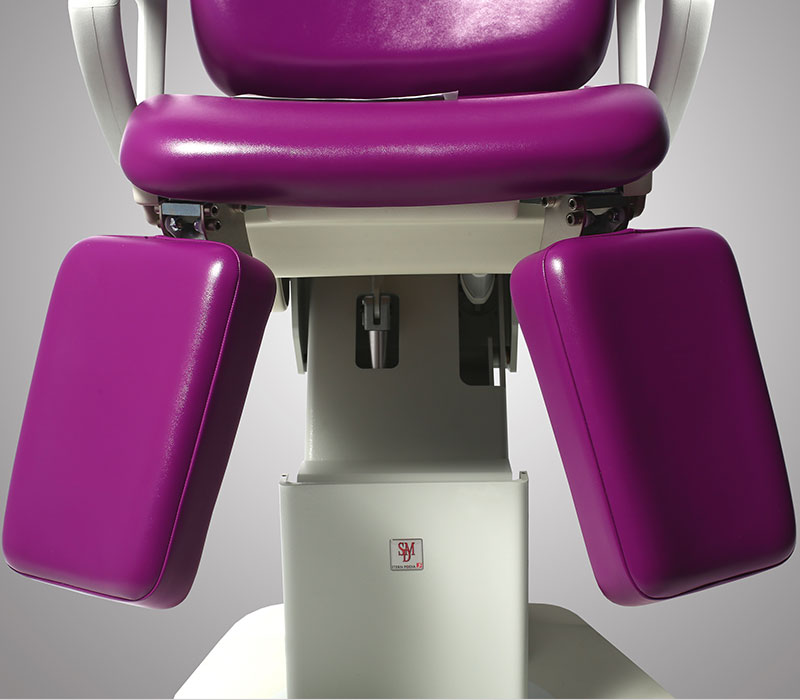 Articulated leg-rests with side opening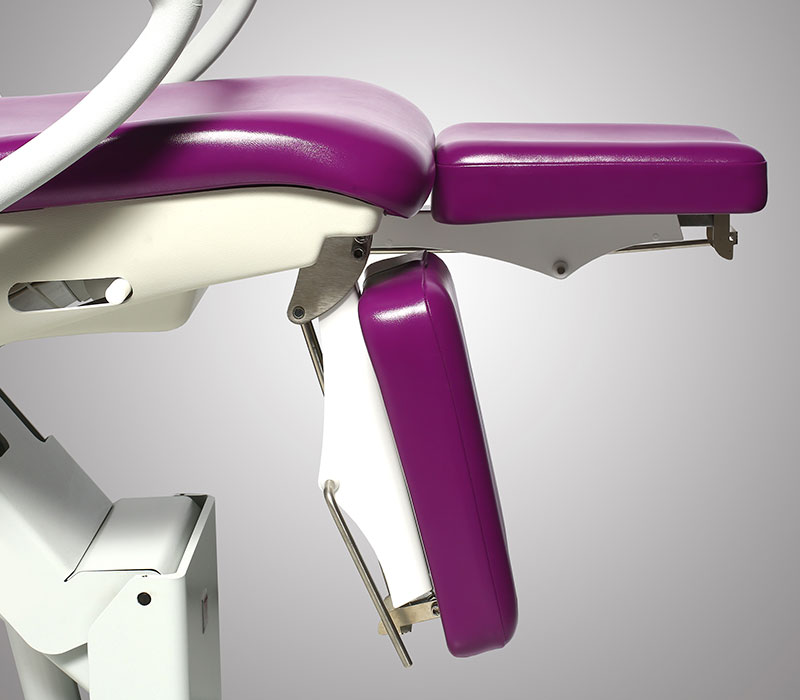 Tilting leg-rests with an angular width of 90°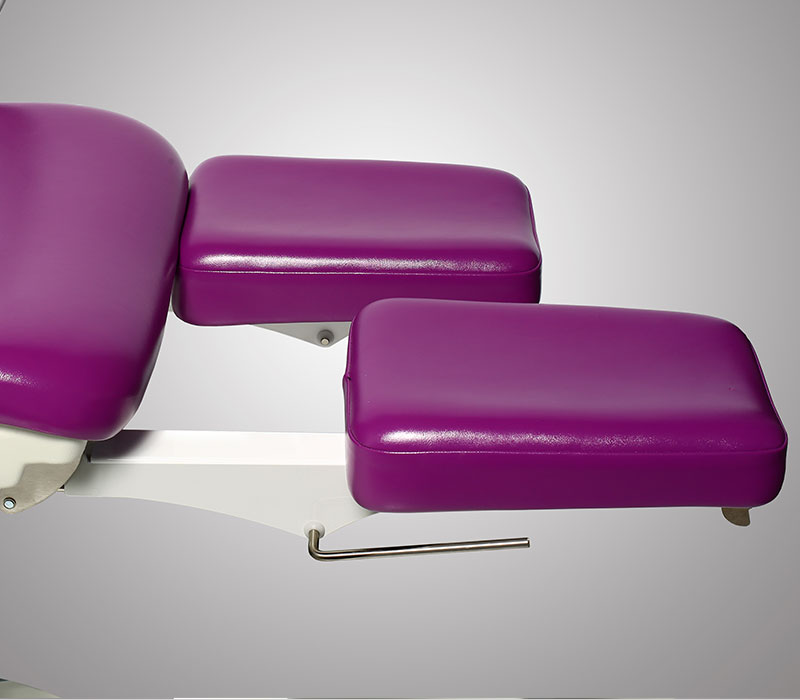 Foot control with cable
with buttons for moving the chair
and return to "0" position
Choose your color
Choose your podiatry chair (monocolor version only)
Models of LYRA chairs available
LYRA with double mechanical leg-rests: a
- 2 motors
- Articulated leg-rests with 30° side opening